Today, Juniper Networks is thrilled to share the news that our Session Smart Router (SSR) technology is being integrated with Microsoft Azure as a part of the company's Azure Orbital Cloud Access product, a new Microsoft managed service being launched today in a private preview.
Let's take a step back for a moment and dig into why that statement is so exciting.
Satellite Connectivity
Traditionally, satellite connectivity has been an uneven, non-optimal experience for the end-user. Connections can (and often do) become interrupted, leading to disruptions in workflow. In order for the usage of satellite service to become more common, providing an excellent experience as a part of the process also becomes more important.
As satellite services become more common for businesses, thanks to low-earth orbit solutions like Starlink, the need to deliver the best networking user experience with the least amount of bandwidth is crucial for today's cloud-based workloads like Microsoft 365. To expand and improve satellite connected networks at the edge, Microsoft and Juniper Networks are partnering to deliver a best-in-class SD-WAN service which leverages satellite connectivity and other transport connections, delivering a resilient solution. This new Azure-enabled service empowers customers to build more adaptive and efficient transports without incurring overhead or network complexity. Delivering an experience-first network is critical in today's connected cloud world – and this represents the perfect intersection between the Juniper SSR and Microsoft Azure Orbital Cloud Access, helping our customers achieve more together.
"Azure Orbital Cloud Access natively integrates with Juniper Networks SD-WAN technology, enabling customers to quickly and easily prioritize connectivity between fiber, cellular and satellite communications networks," Paul Tilghman, Senior Director, Spectrum Technologies, Azure Space
Juniper's Session Smart Router
The Juniper SSR creates an application-aware network fabric that meets the most stringent performance, security and availability requirements. Our AI-driven and tunnel-free solution offers several connectivity features that improve throughput, reliability and costs, while enabling remote operations to work smarter, including:
Session migration: SSR provides session migration across multiple paths, meaning that when one connectivity option is unavailable, the session is migrated rapidly to a second link, enabling continuous operations – and a better end-user experience.
Overhead reduction and optimal usage: With Secure Vector Routing, Juniper reduces overhead by more than 30%, leaving businesses with more bandwidth, but not at the expense of security.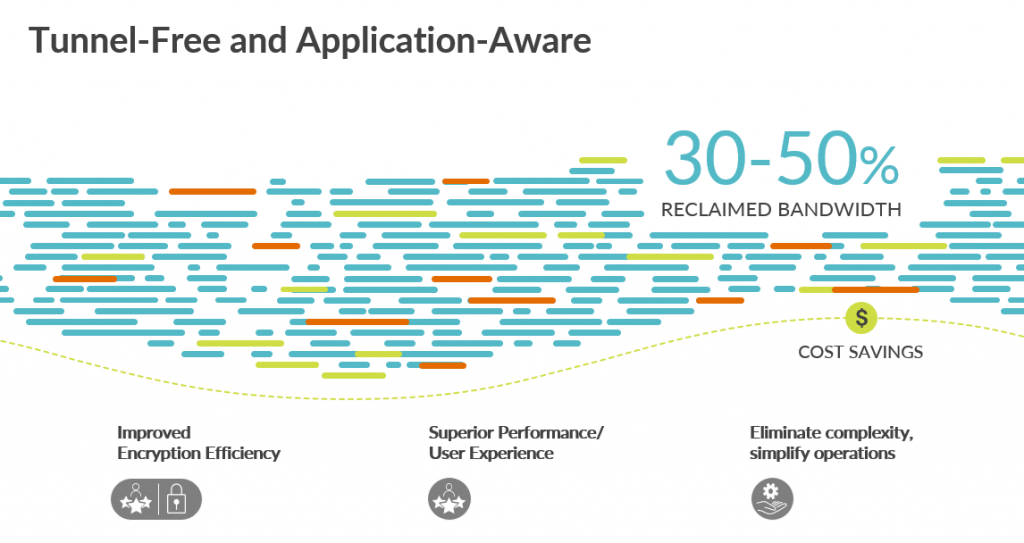 Figure 1: Secure Vector Routing (SVR) reduces overhead and improves experience
Session optimization: Session optimization automatically detects high latency or loss across a given path and optimizes the transport protocol to fully utilize available bandwidth. For some customers, this has resulted in up to a 10x increase in throughput across satellite links.
FIPS 140-2 Certification: SSR provides native Zero Trust Security, leverages hypersegmentation, AES256 encryption, HMAC-SHA256 per packet authentication and integrates multiple middlebox functionalities on a single platform including IDS/IPS. It also carries ICSA and PCI certification.
In short, Juniper's tunnel-free, AI-driven SD-WAN with SSR provides Microsoft government customers with low-cost multipath satellite connectivity from the edge with a Zero Trust routing framework.
The Best of Both Worlds
The launch of Microsoft's Azure Orbital Cloud Access, available in preview in the Azure Government Cloud, integrates Juniper's SSR to enable customers to prioritize connections amongst multiple transport paths, providing continued access and improved performance for Microsoft services. Benefits include zero-trust principles with Juniper's unique Secure Vector Routing, superior throughput of encrypted traffic, and improved bandwidth utilization.
"Our goal has always been to meet all of our customer's requirements, wherever they are in their cloud journey," said Andy Ory, Vice President and General Manager of Juniper Networks. "By partnering with Microsoft on Azure Orbital Cloud Access, we're able to deliver a tightly integrated solution that delivers connectivity where customers need it most. This unique service will help both enterprise and public sector customers leverage a new approach to connectivity that accelerates their journey to the cloud."
How to Get Started
If Microsoft Azure Orbital Cloud Access sounds like a fit for your organization, the private preview has just kicked off. To learn more about the solution, read to solution brief and to sign up for the preview, click here.